"Are we working from home or living at work?" Seanice Lojede, a digital media strategist asked in a tweet recently. The COVID-19 pandemic has upended what was conventionally accepted as the workplace; usually a place of labour separate from one's dwelling place such as an office, shop, a street or factory. Over the last couple of months, millions of people have changed where they work from, how they work and what kind of work they do; creating an urgent a need to address emerging labour rights challenges.
How we work has indeed changed. The symbolism and ritual of getting ready to go and ply one's trade–that important act that puts one in the mental state to "work" has vanished overnight, for many. People now have to stay put and simply shift their psyche to work mode, with no change of environment.
For women who are able to work from home, this has come with a cost. Data has shown that women's work continues to be shaped by domestic and caregiving responsibilities. Now they are having to execute those tasks simultaneously as they deal with work demands. Before the coronavirus pandemic, the shifts were phased, if only with a few interruptions for the women working the 9 to 5; a sick child here, a phone call with a school teacher, etc. But now it's a constant barrage as women have to manoeuvre all those responsibilities at once.
Of course for women in Africa, particularly those in the informal sector, rising before dawn to sell their wares and going to sleep last, the non-stop demands on their labour is nothing new.
A few years ago, a video went viral of a father who was interrupted by his toddlers while conducting an interview with the BBC while working from home. The father had appeared flustered by the interruption. Later, a parody of the situation was released, showing how a woman would have handled it. In this version, the woman remains unfazed by the interrupting toddler. She calmly maintains her political commentary while giving the child a milk bottle, making roast chicken, scrubbing a toilet and steaming a man's shirt. The video reaches peak ridiculousness when a SWAT team runs in with a bomb for her to detonate, which she does without batting an eyelid. The video satirises the superwoman trope that so pervades our lives; the indefatigable woman who multi-tasks, almost on autopilot. The video, an obvious exaggeration, may now reflect our new dystopian reality.
The mental toll of this juggling act is having on women is yet to be comprehensively documented. But amidst these new working arrangements, an even more odious challenge has been exacerbated. Increase in cases of domestic violence has been recorded in every corner of the world as lockdown measures stay in place. For people in abusive relationships, work outside the home used to provide a modicum of escape.
Now the ugliness of violence that women escaped during the day, stalks them day and night. Amidst all this, they must deliver on work tasks. The flip side could also be that toxic work environments have now been transplanted to the home, which used to be a place of solace. Violence may not be coming from domestic partners but from workplaces that are hostile, imposing on workers' resting time, holding the threat of layoffs as cudgels to bully.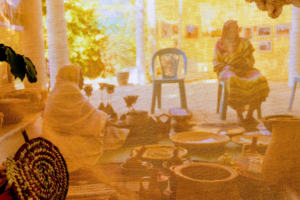 These scenarios call for recalibration and strengthening of labour protections to adequately respond to the emerging threats of labour exploitation in the largely unchartered waters of the workplace in the private sphere. The International Labour Organization Convention 190 on Violence and Harassment at the workplace, adopted in June 2019 is one such instrument.
The convention is groundbreaking because it is the first legally binding instrument that specifically addresses gender-based violence in the world of work.
Most importantly, this instrument would offer protections to workers under the new working arrangements because of the wideness of its scope. Most employment laws still look at the workplace in the conventional sense which means they are powerless to address workplace issues that are now in the private sphere.
The convention addresses this quibble as its provisions extend its mandate. Article 3 of the convention looks at "violence and harassment occurring in the course of, linked with or arising out of work: (a) in the workplace, including public and private spaces where they are a place of work; (d) through work-related communications, including those enabled by information and communication technologies; in employer-provided accommodation."
Of great importance also is that the convention had already acknowledged domestic violence as a workplace issue. It looks at violence and harassment thus; "a range of unacceptable behaviours and practices, or threats thereof, whether a single occurrence or repeated, that aim at, result in, or are likely to result in physical, psychological, sexual or economic harm, and includes gender-based violence and harassment". This fits the bill of the types of abuses workers may be experiencing in the new work environment.
In a gender analysis on the impact of COVID-19 made during a webinar titled, "Counting the Cost of the Pandemic on workers" Dr Zahara Nampewo, a legal scholar, shared that women are likely to remain in the private sphere even after the pandemic. With some of them working there, while others will be relegated back to domestic roles. This means that things are not going to snap back immediately after the disease is dealt with (which is still a long way off).
It is very likely that for millions of workers, the home is going to become the new workplace for the near future.
Which makes reviewing of legal and policy instruments a priority. For home-based workers such as domestic workers, who have largely remained invisible, we are hoping that a strengthening of laws governing work in the private sphere will protect them as well. In fact, domestic workers are facing additional cooking, cleaning, and caring demands with entire families at home all day and children out of school.
ILO C190 still doesn't have the steam it needs and yet it is exactly the kind of protection workers need right now. When the convention was adopted last year, a ratification campaign led by trade unionists, workers, civil society, and others went into full gear (under the hashtag #RatifyILO190).
However, for the law to be enforceable, at least two countries must ratify. To date, almost a year later, only Uruguay has done it. This calls for renewed energies to demand accountability from state parties that made a commitment to actualising the convention when they adopted it in 2019, reminding them that violence and harassment should be at the centre of the COVID-19 response.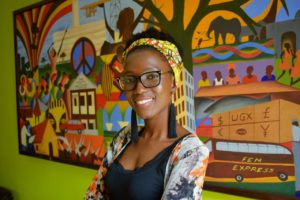 Leah Eryenyu is an African Feminist with a keen interest in the intersection of economic exploitation and gender oppression. She is presently the Research, Advocacy and Movement Building Manager at Akina Mama wa Afrika. Her work looks at economic governance focusing on tax justice, corporate accountability, and decent work for women, particularly those in global value chains in the horticultural sector.