Since hitting the world at the end of last year, the novel coronavirus has claimed thousands of lives, it is wrecking economies while leaving many workers uncertain about their current and future employment. With social distancing and isolation recommended by the World Health Organisation as critical in halting the spread, workers are facing compounding issues related to job and income insecurities. 
Women remain at the mercy of capitalist exploitation and patriarchal injustices with an upsurge in unpaid care work,  child care and domestic violence, especially in developing countries. 
Ghana recorded its first cases in March and the government banned all social gatherings and closure of places of worship and schools. Subsequently, a two-weeks partial lockdown was instituted in certain parts of Accra, Kasoa, Tema and Kumasi on March 28, 2020.
The imposed restrictions were lifted on April 20, leaving most working mothers worried about their children's security against potential sex predators and abusers which has been an issue of concern lately. Even though the Constitution of Ghana solely places the burden of child care on women in Art 27 (2) which states that "facilities shall be provided for the care of children below school-going age to enable women, who have the traditional care for children, realise their full potential.", nothing has been done by the government in establishing child care facilities. 
Realities for women workers
With women's employment mostly at the bottom of the supply chain and informal sectors characterized by precariousness and lower wages, the COVID-19 pandemic is not gender-neutral. It, therefore, demands gender-sensitive responses and interventions by various actors. Ultimately, the gendered division of labour in the Ghanaian context places the burden of unpaid care work on women leaving men off the hook. Whilst women in the informal sector face challenges related to child care and a potential collapse of businesses due to closure of some markets and its rationing, the women in the formal sector have to deal with jobs losses, pay cuts and no wage challenge, especially in the private sector.
The 'normal' before COVID-19 was that some transnational corporations accumulated more resources than many countries, and now we see calls from some big businesses for interventions at the detriment of vulnerable workers whose employment is not guaranteed after the pandemic. Among others, work looks to be more fissured in the coming days with women more at risk of job losses due to their reproductive roles of childbearing and raising. The "fissured workplace means "that in more and more workplaces, the employment relationship has been broken into pieces, often shifted … to individuals who are treated as independent contractors."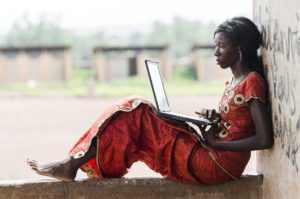 What can be done?
The effect of this pandemic shows how important Trade Unions are and the need to start negotiating for living wages, parental leave and establishment of child care facilities to ward off inequality against working mothers. We need comprehensive Occupational Safety and Health policies that address social & physical distancing in transportation provided by employers, acceptable standardized washrooms, provision of sanitation stations with veronica buckets and sanitizers even after the pandemic.
Unions need to ensure that employers comply with legal obligations on Occupational Safety and Health in the Labour Act 651, and as required by Act 27 of our constitution to guarantee decent work for women workers. It is prudent for Unions to also step up campaigns towards the ratification of occupation-specific International Labour Organisation (ILO) Conventions on Occupational Safety and health, C156 on workers with family responsibilities for working mothers and C190 on the elimination of Violence and Sexual Harassment in the world of work to ensure a safer work environment. There is a need for the government to implement the national policy on Occupational Safety Health & Environment for Ghana. 
Economic stimulus packages are some of the ways governments are moving to shield citizens from economic shockwaves of prolonged global closures during this pandemic. Conditions for accessing stimulus packages should extend to job and income securities for workers. The government should also take active steps to raise awareness of existing legal protections for all categories of workers and to reassure women of full protection from any maternity-related discrimination.
Employers have an obligation to assess the workplace for possible and existing risks and hazards during this time of the pandemic to adequately respond to the needs of women workers by providing decent washrooms, gloves, responsive work uniforms especially for farmworkers, acceptable forms of transportation that adhere to social and physical distancing rules. 
As posited by Marxist feminists like Angela Davis, in order to overcome the system of "economic oppression" against women, a "radical reconstruction of the capitalist economy" is needed. This is because "the desexualisation of domestic labour contributes little to altering the oppressive nature of the work, neither women nor men should waste precious hours of their lives on work that is neither stimulating nor productive".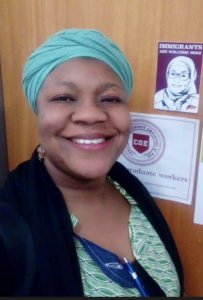 Bashiratu Kamal is the Gender Equality Officer for the General Agricultural Workers Union of Trades Union Congress-Ghana. She is a feminist, a gender and labour expert who believes in equality and equity of all persons. Find her on Twitter