Radical social and political change has always been a part of African history, and feminist movements have been an integral force in moving the continent forward. As we complete one year since the beginning of an unprecedented health crisis, it's important that those who have always fought to preserve girls' and women's lives, as well as their hard-won political gains are protected. However, the continent continues to face the brutal reality of gender-based violence.
About a third of Africa's women will experience interpersonal or physical violence within their lifetime, with some countries showing a 40% prevalence rate. Since the start of the coronavirus pandemic, we've been struggling to survive "two pandemics: one caused by the coronavirus and another fueled by the increased numbers of violence against women". These were the words of South Africa's President, Cyril Ramaphosa, in reference to the situation in his country. The description applies not just to South Africa but indeed, across the continent.
Ramaphosa's speech was made almost a year after he promised change in response to the gruesome rape and murder of  Uyinene Mrwetyana, which prompted worldwide outrage and protests by young activists through the #AmINext movement. Yet, when the pandemic hit South Africa, calls to the state to fight violence against women and femicide reportedly doubled. In Nigeria, the rape and murder of Uwaila Omosuwa and of Barakat Bello, inspired the #WeAreTired campaign between May and June 2020. Around the same time, in South Sudan, an 8-year-old girl was raped, leading activists to share experiences of violence through the #SouthSudaneseSurvivor. Last June, Kadijah Saccoh, a 5-year-old girl, was raped and murdered in Sierra Leone.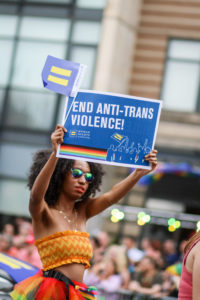 Official measures were announced in response to those cases. Although they are important steps, historically, social-economic and colonial issues have not been properly addressed by our governments. Consequently, our lives keep being taken, our bodies keep being violated. We are tired, unsafe and in desperate need of a paradigm shift. There are a plethora of urgently needed actions. But, on this International Women's Day, as two young, African activists working with FRIDA, a youth-led feminist fund supporting movements, we want to shed light on two specific aspects.
One is that gender-based violence is a multi-level issue that requires intersectional, intergovernmental, regional and inclusive interventions. Greater attention needs to be paid to how young people are being educated about consent, violence and the dangers of patriarchy. Many toxic ideas about gender, dominance and power are formed on the playground, solidified in the classroom, and practised in the office. Many feel ashamed or silenced because the culture has a track-record of electing representatives with histories of violence against women. All these issues must be addressed, and feminist movements should have a seat at the table to discuss and build solutions. Activists are the ones dealing with the affected communities and facing this struggle in their daily lives. 
For example, organisations like Ladies Voice, in Togo, facilitate talks about gender-based violence, provide school packs and contribute to the education of young girls. Drama Queens, in Ghana, organises workshops for young people about the importance of consent. COMBAT, in Ghana, and SASA, in Uganda, use innovate community-based responses to violence against women. 
African feminist activists have long been mobilizing to address the gaps around gender-based violence, whilst also organizing against neo-colonialist policies and white supremacy culture.
The regional African Feminist movement led to the development of the Maputo Protocol, that expanded definitions of violence against women, recognizing economic violence and violence in the community. They were also involved in the creation of the Women's Manifesto for Ghana, which influenced the Domestic Violence act 732, enhancing legal protection for victims. Since 2017, more than half the countries in  Africa have laws against domestic violence due to feminist activism, and increased resource support by funders but funding for girls and women's rights remains low.
The provision of support for intersectional approaches to ending systemic violence in our region is key. In recent years, we've seen growing commitments from supporters, be it private foundations, global philanthropists, bilateral initiatives or women's funds. However, resources usually reach local initiatives through partnerships with big international organizations, which reduces the autonomy of grassroots groups. Additionally, only a small portion of funds for gender equality work in the world actually goes to feminist movements and women's rights organizations in the Global South.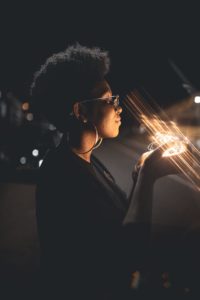 In 2020, as the murders of Black people in the US resonated globally, funding for racial equality increased exponentially. Yet, how much of those resources went to support the movements tackling gender-based violence experienced by black women or even women in the African continent? An intersectional issue requires intersectional support. If funders want to promote to dismantle white supremacy and patriarchal structures, they must put sustainable and flexible resources in the hands of Black women, girls and LGBTQ youth fighting violence in their communities. As those in the crux of the system's most crude violences, it is these groups that can teach solidarity, community work, equal distribution, and joy. 
Activists need autonomy to tackle the multi-headed hydra that is gender-based violence as it intersects with other systems of power. This includes being able to address their core organizational needs, to respond to new threats that arise with shifts in contexts, and to develop activities centered on self and collective care. Resisting and fighting against gender-based violence and white supremacy are emotionally draining, and have consequences on our health and lives. Because of a lack of recognition by philanthropists of the importance of care, too often, feminists need to choose between devoting themselves to implementing the work or taking care of their emotional needs. 
As vaccines begin to be rolled out, albeit unequally, new realities are emerging.  In a post-COVID-19 world, we should remember that it has often been the so-called troublemakers, misfits, loud, defiant women who have carved out possibilities for us all. African feminists should not have to save the world, whilst fighting to survive. Thinking of recovery, we must center the voices of young African feminists as key to formulating the policies and strategies that will center equality, end to violence and hope for a better future.
Mbali Khumalo is a researcher, Anthropologist and feminist activist from South Africa. She has a triple major degree in English Literature, French and Anthropology from the University of the Witwatersrand and is currently working towards obtaining a Masters degree in Intercultural Management in France. Mbali works as FRIDA's Program Officer providing accompaniment for feminist groups from Sub-Saharan Africa.
Maame Akua Kyerewaa-Marfo is a singer, writer and feminist based in Accra, Ghana. She has a bachelor's degree in Political Science and has 4 years of experience working in communications within feminist activist spaces. Maame is one of the organisers of the Young Feminist Collective, a group of incredible women who meet once a month to sit, breathe and build a feminist community together in Ghana. She works as FRIDA's Communications Associate.