For the last 16 years, the legal protection and advocacy for the sexual and reproductive health rights (SRHR) of African women and girls has had the backing of the Protocol to the African Charter on Human and Peoples' Rights on the Rights of Women in Africa, also commonly known as the Maputo Protocol.  The African Union adopted the protocol in 2003, and it was ratified by the required 15-member nations to enter force in 2005. It is a legally binding instrument that citizens and human rights defenders can use to hold African governments accountable for the rights of women and girls in Africa. This specific focus on women's rights emanated from the existing gender inequality across the continent that subjected women to many rights violations based on their gender.
Now 16 years since the protocol came into force, it remains one of the most important human rights instruments to advocate for and safeguard the rights of women and girls across the continent. Out of the 55-member countries in the African Union, 49 have signed the Maputo Protocol, and 42 countries have ratified it. The countries that have neither signed nor ratified the Protocol are Botswana, Egypt, and Morocco.
Many countries continue to hold reservations on Article 14, which mandates states to ensure that women's rights to sexual and reproductive health are respected and promoted, including protection of the right to access to medical abortion in cases of sexual assault, rape and incest.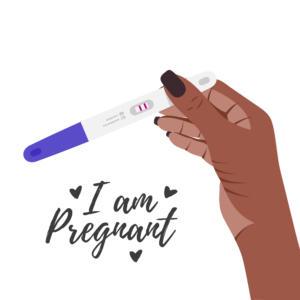 State of Rights 
Since the Maputo Protocol came into force, it has prompted several countries to enact laws against sexual and gender-based violence as well as harmful cultural practices that disproportionately affect women and girls. The Protocol is lauded for helping fight against child marriage, towards ending Female Genital Mutilation and advocate for reproductive health rights. However, even with the strides made, African women and girls  still face high rates of sexual abuse, intimate violence, political marginalization, economic deprivation and gender-based violence among 
Sexual and reproductive autonomy has long been a ground where the patriarchy wields its control over women and girls. This control is exacerbated by social, economic and political conditions, including poverty, political unrest, religious and cultural norms. 
These factors continue to stand in the way of most women on the continent in their quest to access comprehensive sexual and reproductive health care. This is evidenced in the continent's high maternal mortality, morbidity rates, high unmet contraception needs, high rates of unsafe abortions, high rates of sexually transmitted infections (STIs), and HIV/AIDS is still endemic.   Overall poor access to quality sexual and reproductive health services and information remains a major challenge.
While the Maputo Protocol is an instrument with the range and potency to address all these issues, barriers remain. The delay in ratification and implementation of the Protocol by all the member states means that women and girls' sexual and reproductive health rights lack strong legal backing in these countries. Other challenges include; the absence of political will from conservative governments and populations where sexual and reproductive rights are concerned. We have also seen the rise of resistance from strong faith-based groups; the absence of clarity on ratification procedures concerns with reproductive rights provisions, and the provisions on rights related to marriage- age of marriage; separation, divorce, matrimonial property, among other challenges highlighted.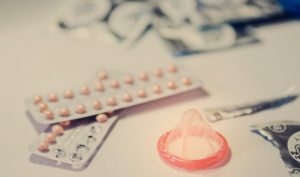 Is (More) Litigation the Answer?
The Initiative for Strategic Litigation in Africa (ISLA) views the Maputo Protocol as an instrument with the power to remedy these problems if it is effectively engaged.  Through a new publication,  "Litigating for Reproductive Justice under Article 14 of the Maputo Protocol Manual", ISLA intends to provide information and guidance to litigators in Africa. The manual details how to effectively engage with the Maputo Protocol to guarantee women's right to health, including sexual and reproductive health. 
The objective of the manual is to "prompt, inspire and compel successful and sustainable implementation of sexual and reproductive health rights that addresses the social and cultural practices that hinder women and girls' enjoyment of their sexual and reproductive health and rights in Africa and ensure the non-repetition of violations." It echoes the importance of advocating for the sexual and reproductive health rights of women and girls in citing them as "a critical component of attaining the right to the highest attainable standard of health of women."
The manual further explores the contextual challenges and limitations of women's sexual and reproductive health rights within the Maputo Protocol under article 14. Here, it makes specific reference to sexual and reproductive health rights as encompassing, but not limited to: the right to control fertility; the right to decide to have children, the number of children and the spacing of children; the right to choose any method of contraception. Other rights are The right to self-protection and to be protected against STIs, including HIV/AIDS; the right to be informed on one's health status and on the health status of one's partner, particularly if infected with STIs, including HIV/AIDS, in accordance with internationally recognized standards and best practice; and the right to have family planning education. 
The manual also references Article 14(2) as a clause that creates specific obligations on state parties to guarantee reproductive health rights, including women's right to abortion in specified instances. It provides the scope of state obligations and identifies violations of sexual and reproductive health rights along with the strategic design of remedies.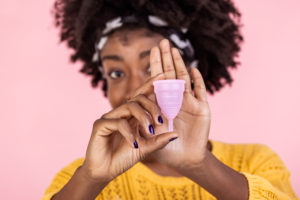 Key recommendations.
Context: Depending on different country contexts and the application of international legal principles, litigators are encouraged to bolster their arguments with concluding observations issued to the state party by various treaty bodies. This is a nod to a context-specific approach that requires each case to be determined on the basis of the economic, political, and social-cultural context from which it arises. It is a recognition of Africa's diversity: 55 countries, over 1.4 billion people, and thousands of ethnic groups cannot have the same approach towards the realisation of women and girls' sexual and reproductive rights. Advocates would do well always to be alive to this fact.
Accountability: Litigators must seek accountability for non-adherence to the core human rights obligations imposed on states by article 14. ISLA hopes this manual can contribute to achieving this. Therefore, it is not enough to stop at lobbying governments and legislators. Where the lives of African women and girls are at stake, mechanisms should be in place to arrest any potential or existing violations of SRHR and punish those culpable. These mechanisms, too, should be alive to the economic, political and socio-cultural contexts.
Flexibility: To respond to contextual differences within different countries, it recognises the multiplicity of different intersectional factors that may exacerbate rights violations for different women and girls. Litigators may need to modify the approaches suggested within the manual. Again, within this recommendation is a cognisance of the diversity of cultures and socio-political contexts that will encourage a customized approach to litigation, ensuring equity and justice.
Information:  To give effect to the right to family planning education, state parties must ensure the provision of comprehensive information and education on human sexuality, reproduction, and sexual and reproductive rights to adults and adolescent girls and young people. The content must be based on clinical findings, rights-based, without judgement, and consider the level of maturity of adolescent girls and the youth, in accordance with the Maputo Plan of Action and arts 2 and 5 of the Maputo Protocol.  
Namuddu Ann Lindah Mubeezi is a Ugandan feminist and sociologist who is writing her way into the liberation of other women as well herself.