If you work in the development sector, you're bound to hear, in the weeks preceding March 8th: "let's host a workshop celebrating women". Or see several initiatives and posts on social media encouraging one to donate for women's day or share a quote or a story for women's day, or just celebrate women's day. In other spaces, you'll hear heated discussions on whether an organization can afford to not celebrate Women's Day with a very loud and very public event. The day is lauded as an opportunity to celebrate the social, economic, cultural and political achievements of women.
What exactly are we celebrating?
It feels like it's the only day people suddenly remember women exist and that equality is a thing. Everywhere you go "oh it's women's day let me open the door for you, let me get you flowers". In Cameroon, there's a special colourful cloth that's printed with images of women doing "stuff" and the date stamped proudly. This cloth is distributed freely to everyone, and almost every woman sews a lovely outfit. People dance, drink, stay out late, celebrating women's day.
What exactly are we celebrating?
I was once travelling on March 8, and an immigration officer loudly wished me a happy women's day. He proceeded to explain very loudly that it was his turn to cook at home because it's women's day so his wife can rest. He seemed so proud of himself. His colleagues milling about laughed and nodded their heads vigorously, confirming that yes, this was the best way to go about celebrating women because it was after all their day. I wasn't sure how to start explaining.
I always wonder whether people understand the day itself or what it represents or what equality means and looks like. So far, it seems like we still have the patriarchy continuing to box us in and define what "women's day" should look like. It's the one day where men should treat us as special, we should keep our feet up, and rest while the men in our lives cook and clean. We should wear nice outfits and drink and dance and have parties together. Because that's really all we are, glorified and pretty home appliances that do it all and just need to let down their hair on this one day. We should do the most on this one day because, after all, it only comes along once a year.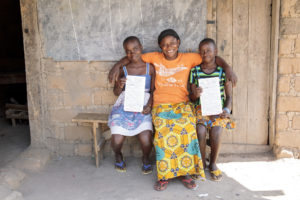 What about the rest of the time? If Uyinene Mrwetyana had walked into that post office on March 8, would she still be alive today? If Stella Nyanzi had insulted Museveni on March 8, would she have been spared imprisonment? If Mona Eltahawy had been in Tahrir Square on March 8, would she have been safe from violence? Replace the names and faces with people you know, see, and encounter on the daily and I could go on endlessly…
Maybe we should stop calling it women's day and rather call it men's day of pretending they're interested in equality. Or call it the day the patriarchy has assigned to women, so they get to feel equal and safe at least once a year? I've always been uncomfortable on March 8.
March 8 makes me uncomfortable and I hope it's the same for you too. Uncomfortable enough to ask those around you why they're only promoting equality today. Uncomfortable enough to point out the many ways their behaviour on that day contradicts their regular behaviour the remaining days of the year. Uncomfortable enough to realize that our progress has mostly been in theory but so little in lived experiences. Uncomfortable enough to want to change things, not just on March 8 but every single day of the year.
On that note, allow me to wish you a very Uncomfortable International Women's Day today, and every ensuing March 8.
Feature Photo: Photo: Guinea – Rural Women's Cooperative. UN Women/Joe Saade via creative commons
Nadia Ahidjo-Iya is a feminist, currently living in Senegal. Find her on Twitter @Asmaaouu