Every year, between November 25 to December 10, the world brings collective energies to mark the 16 Days of Activism Campaign against Gender-based Violence. The theme for the 2020 year focuses on Ending Violence towards women and girls regardless of their sexuality, race, tribe, status and age. However, in many countries, Uganda inclusive, sexuality remains completely excluded from conversations, programs and policies. 
 Uganda, like many formerly colonized countries, stigmatizes and discriminates Lesbians, Gay, Bisexual, Transgender and Queer persons (LGBTQ) hence violence against us in all forms remains unspoken. Many times it is either encouraged, dismissed or trivialized by policymakers and society. Uganda's constitution, which is meant to provide protections for ALL persons, including LGBTQ persons holds no protections and LGBTQ persons are still criminalized and invisibilized. 
 From Chapter 4, Article 20 that call for fundamental rights and freedoms of all individuals being "inherited and not granted by the state" to Article 21 that caters for Equality and Freedom from Discrimination, one would expect these protections to apply to lives of LBQ women and girls as well. Unfortunately, the above provisions have not been extended to us. Instead, the government has continuously violated these provisions unashamedly. Gender-based violence continues to be fueled by the patriarchy that underlies our cultural, societal and religious constructs. These constructs define our gender depending on that assigned to us at birth, put women at the submissive angle in life, acknowledges and approves sex acts only between male and female binary leading to misinformation about gender diversity. 
While all this violence affects all women, LBTQ women face unique acts of violence.
 Many LBQT women forced into marriages, raped by family members or gang-raped claiming to rectify their sexuality. Many are denied the right to life through mob justice, denied the right to education, terminated from workplaces, unfairly treated and many different times excluded from participation in the development of their communities.  
In June 2019, Freedom and Roam (FARUG), an LBQ organisaiton in Uganda launched a publication on the Lived Realities of Lesbians, Bisexual and Queer women in Uganda, which highlights the different social, political, economic and health experiences. All Lesbians, Bisexual, Queer and Trans women have experienced violence, be it physical or psychological. Across the country, they are targets of different forms of violence due to homophobia, transphobia, stereotyping and misinformation. Spiritually, there has not been any favours for us because places of worship are leading in the spread of hate and discrimination. The holy books are used in favour of the perpetrators. Due to the high level of discrimination and stigma in our societies, many LBQT women have lost their lives through psychological or physical abuses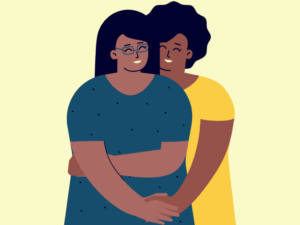 For years, LBQT women have been economically violated through unequal opportunity, denied opportunities to work, less or no payment attached to our work. This has and still keeps many in the vicious cycle of poverty. When global development goals are set, they do not fully capture their experiences of discrimination when it comes to unequal distribution of resources. We cannot attain the good health and wellbeing goal if all available alternatives are set in line with heteronormative solutions. 
Education is vital if we are to eradicate poverty, better our lives and have a knowledgeable society. We must have a society which promotes gender equality with a fair representation of all persons, equal opportunity and distributions of roles, one which is free from any form of discrimination. Our cities and community can only be sustainable if they are safe for everyone and inclusive. 
We continue to contend with an environment that foresters hate, discrimination and violence towards women like me, and often we are omitted from pushes to eliminate violence because our existence is continuously denied. This 16 Days of Activism, we must continue to push for inclusive activism and call for the end of violence against women like me.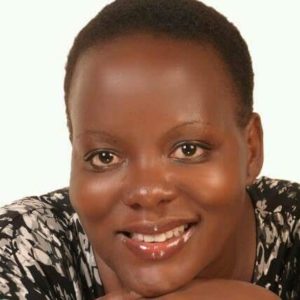 Winfred Mugambwa is a Queer Mother, Feminist, Human Rights Activists and Financial Advisor from Uganda. She is the Focal Point Person of the National Coalition of Human Rights Defenders (NCHRDs) in the central region. Currently, she works with Co-Director programs at  Rella Rights 4 Her Foundation, an LBQ led organization.