On February 8, 2020, a three seconds video of a popular Kannywood actress, Maryam Booth was released on social media and within hours the video had gone viral causing a flurry of posts written and shared by bloggers. Maryam came out on Twitter to admit the video was hers and named her ex-partner Muhammad Lawal Gusau, also known as Deezer, as the person who had released it. She also revealed that this was done after several futile attempts to extort her to the tune of N200,000($477.33). 
Muhammad however, denied releasing the video, threatening Maryam with a 10 million naira lawsuit for defamation of character. Instead of backing down, Maryam slammed Muhammad with a 10 million naira lawsuit as an application for the enforcement of her fundamental human rights enshrined in the Nigerian constitution.
However, Mariam's suit is currently in limbo as the COVID19 pandemic has led to the shutdown of courts in Nigeria. This suit, however, is not the only of its kind to test Nigerian laws. The first high-profile case of non-consensual distribution of private images in Nigeria involved rape. In 2011, five male undergraduate students of a Nigerian university filmed themselves raping a young woman and then proceeded to upload the video online. When the incidence was reported to the police, their response was haphazard and incoherent. 
Even after arrests were made, the young men were released on police declarations that investigations were over and no crime had been committed. It took a direct order from the National Assembly for proper investigations to be carried out and re-arrests made after activists – feminists and human rights organisations— carried out online campaigns and wrote many petitions.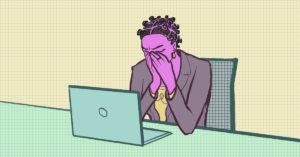 The Nigerian police have been more of a hindrance in getting justice, according to Wuraola Abulatan, the head of the communications at Stand to End Rape (STER), a youth-led civic organization that provides psycho-social support for sexual assault survivors.
"They [the police] can actually be one of the biggest hurdles when dealing with sexual abuse cases…Most of them are not trained in best practises of dealing with survivors of sexual violence, as such they sometimes re-traumatise victims by shaming/blaming or belittling their experiences," she says.  "A lot of them can be uncooperative and timid to make an arrest. Some have even taken bribes from the accusers to go on bail … and then advice or pressure survivors to settle out of court." 
Chidinma Okeke, former Miss Anambra (Full story in Part I) attempted to get justice by appearing at a Lagos State High Court during the arraignment of one of the people alleged to be behind the release of the non-consensual sex tape, the man that acted as a liaison between her and the organisers. 
Justice Delayed or light at the end of a tunnel?
Out of these three cases, only Maryam Booth's got media coverage, the other two were largely ignored by the Nigerian media. Worse still, there has been no clear-cut ending to the two cases because of red-tape, postponement of hearings due to the absence of the accused and many other snags that characterise the nightmarish slowness of Nigerian courts of law. 
However, on the advocacy front,  there are changes as Nigerian feminists are increasingly visible and vocal on sexual violence, in all its forms. Some of this work has yielded results. In 2018 a Federal High Court sitting in Ado- Ekiti in Ekiti State, sentenced Ayan Olubunmi to two years imprisonment and a fine of N500,000 (about $1,200) for sharing the explicit pictures of his ex-lover Arare Monica on Facebook, exposing her to cyberbullying and stalking in real-time. This was after Ayan attempted to extort Monica to the tune of N200,000 (about $480) and she refused to succumb to blackmail.
There are a few provisions under Nigerian law through which the non-consensual distribution of intimate images can be prosecuted. There is no single clear cut law that can sufficiently protect survivors, provide trauma counselling, cater for compensation or prevent future occurrences. The existing laws include copyright laws under which survivors have rights to their own images. Unfortunately, this is civil and not criminal law. 
The Cybercrimes Act of 2015 – Section 24 which addresses the non-consensual distribution of images, only criminalises distribution via computers alone and does not address transferring images or videos from one person to the other. Anyone convicted faces a sentence of up to 3 years or pay a fine of up to N7,000,000.00 (about $16,800). Still, there are no provisions that support victims, from trauma counselling to compensation of survivors. The Criminal Code Act is also limited in scope as it can only be used for images shared via post.
The legal framework doesn't quite extend responsibility to Tech companies to respond to these cases. For example, the photos or videos of almost all the survivors I spoke to are still found on various websites. This legal gap perpetuates the distribution of these images, making non-consensual distribution of intimate images a dangerous tool for silencing vocal women and intimidating others who would want to speak up.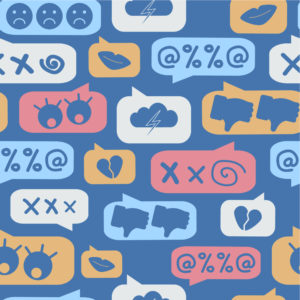 The Internet, like real-life spaces, is very sexist, and this is reflected in the way websites and bots are programmed as an overwhelming majority of programmers are male, with beliefs and attitudes that have shored up patriarchal systems for years. 
On March 29, 2020, Avri Sapir, a survivor of non-consensual sharing of private images tweeted about her experience trying to get Pornhub to take down videos of her as a trafficked child.
"… A few weeks ago, videos of me when I was a toddler… were uploaded to Pornhub. The videos were left up for hours, days… They were monetised with ads. The more views they got, the more ads were put around and in front of the videos. I flagged the videos as "underage" and filled out the "content removal request form", but nothing happened… finally a full day after being flagged they were removed…" 
Chidinma Okeke and Timi* had to deactivate their social media accounts for several years after their photographs were leaked, and even after that, their photos were still up on these sites.
"For a long time, I kept going back to that page to check if my photograph had been taken down by some miracle because I was so ashamed and didn't want to tell anybody about it. But thankfully, about two years ago [2018], I went to that page for my periodic checks and found out that the account had been taken off Facebook. I'd never felt more relieved."- Timi said in an interview.
Although Blossom Matt was forced to deactivate her Facebook account and had to take proactive steps to ensure her images were taken off the Facebook page on which it had been shared.
"I reached out to my friends on Twitter, and they rallied round to report the Facebook account [where my image had been shared without my consent]. At first, Facebook refused to take the image down because according to them, it didn't violate any rules," she narrated. "But after my friend wrote a personal letter with screenshots and evidence that the photographs had been shared against my will, it was taken down along with the account. The man later used his other page to threaten me, which my friends also reported and made sure it was taken down."
Websites, even 'non-pornographic ones, profit from inflicting mental violence on victims as they gain followership and readership for their sites and blogs, which ultimately translates into payment in the form of adverts and being hired by companies as 'social influencers'. Trauma visited on women, in the long run, translates into capital for companies who are only interested in profit margins.
Policy changes urgent
This takes us back to the law, and the need for a holistic approach to policy design and law-making that will not only get the perpetrators of this crime punished but also provide trauma counselling for victims and compensation for loss of opportunities. Stemming this violence against women in online spaces cannot be achieved without pushing tech-companies that own and operate the platforms on which this violence takes place to factor in this crime and redesign their platforms to flag potential criminal videos. 
Although it might appear to be an uphill task in Nigeria, with sexist law enforcement agents, courts with no clear laws to back up sentencing, and a National Assembly that seems more interested in clamping down online advocacy than protecting citizens, it can be achieved.
As of 2018 Nigeria had over 92.3 million internet users, projected to grow into 187.8million by 2023. Out of the 92.3million internet users, 20,530million users are on Facebook, with 38% being female. The low number of women online is spread across all social media platforms—32% on Twitter, 31% on YouTube and the highest number is 40% on Instagram. 
Despite these few numbers of women online and even fewer women who identify as feminists who use their platforms for advocacy, there have been several movements that have pushed for policies and laws addressing gender-based violence including intimate partner violence, rape and sexual assault. A more coherent law on non-consensual sharing of private images is still a new territory to be conquered by these indefatigable women.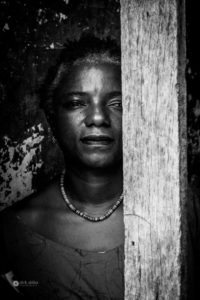 Ayodele Olofintuade is an author, researcher and journalist. She is the managing editor of 9jafeminista, a feminist ezine. Her works center women, the LGBTQI community in Nigeria and gender non-conforming persons. Her works have been featured in several magazines and journals. Her latest work of fiction, Lakiriboto Chronicles: A Brief History of Badly Behaved Women is available on Amazon.
————————————————————————————-
Edited by Rosebell Kagumire and Edna Ninsiima. This blog is part of African Feminism series on online violence against women capturing lived experiences of African women with nonconsensual sharing of intimate images, the struggle to get protections both on and offline, and the pursuit of justice. This is made possible with a grant from the Africa Digital Rights Fund (ADRF), an initiative of the Collaboration on International ICT Policy for East and Southern Africa (CIPESA) to advance digital rights.